It's Time 4 Your Small Business To Switch To Google Analytics 4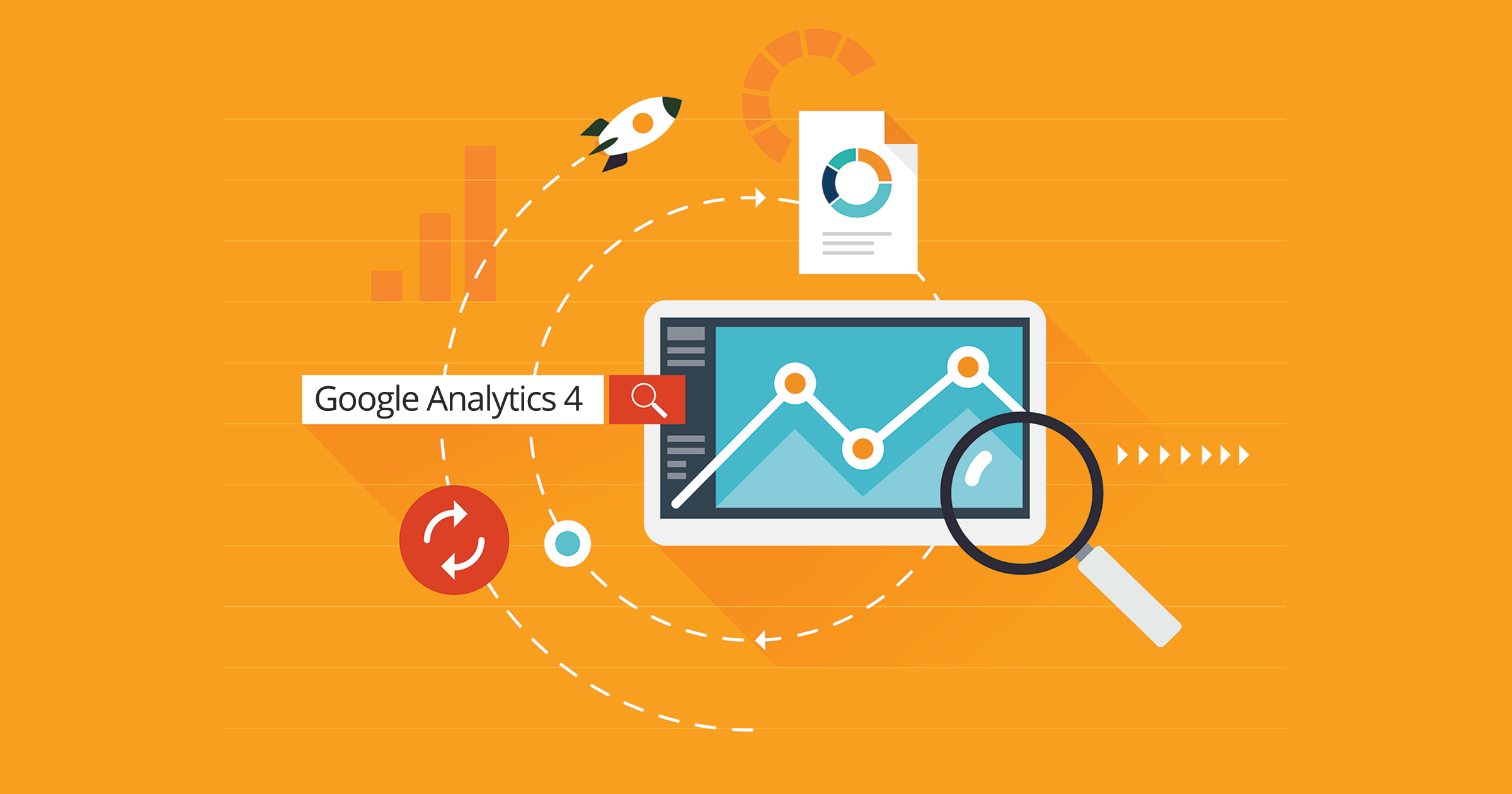 As a small business owner, are you currently utilizing Google Analytics 4 (GA4)? Well, if not, you definitely should. What IS GA4, you ask? In the fall of 2020, Google released its newest version of its Google Analytics platform. GA4, is the newly named platform that has replaced the namesake "Universal Analytics" (UA), which has been around since 2012. With GA4, website marketers and their analysts will benefit from a variety of updates–from a more complete understanding of how customers interact with their business as well as insights to improve your marketing decisions. For a better understanding of how your business will benefit from a change to GA4, these are the key reasons that leveraging GA4 will benefit your business in the long run.
GA4 Has A More Customizable Interface
One of the limitations of "Universal Analytics" as it stands, is that you're limited in how much you can customize the interface. With GA4, you can select more specific metrics to view and gain a better understanding of customer's experience with customer-centric measurements. This means that you can start learning about your potential customer in the background now, while having more time to maneuver any settings or data you are currently utilizing.
More Detail And Control Over Custom Reporting
After earlier versions restricted which reports could be seen and exported, GA4 now lets you create custom reports. This will give you greater freedom to investigate the information they seek to learn more about their audience and how they interact with their website. Perfect for finding weaker areas of your website or learning more about the behaviors of your audience.
New Machine Learning And Integration With Google Ads
GA4 will automatically identify trends in your data, alert you to them, and forecast your behavior and actions so you can make plans. Additionally, Google will keep introducing predictive analytics, such as GA4, which enables you to develop audiences and analyze which of them is most likely to convert. This is especially useful for Google Ads because it enables you to create custom audiences that are more pertinent to your target audience and may increase conversion rates.
Better Real Time Data
The real-time reporting in GA4 is superior to Universal Analytics'. To learn more about what you are doing on your website (or in your app), you may drill down in the real-time data, and you can even see what specific users are doing. The new DebugView, which displays a stream of test events you provide to Google Analytics, allows you to test your implementation in real-time as well.
New Automatic Tracking
"Enhanced Measurement" is a useful feature in GA4. It will automatically keep tabs on a variety of website usage behaviors, such as page scrolling, outbound link clicks, and YouTube video embedding. As opposed to Universal Analytics, you don't need to set up specific tracking. You have already had these actions logged for you.
More Effective Data Exporting
With Google Analytics 4, the data you export will also be more useful. This is due to the fact that you will receive more detailed data, allowing you to export far more information that is pertinent to your needs. Additionally, if you want complete control over the data you gather, you can transmit it to Google BigQuery.
As you can see, there are many great reasons to switch from Universal Analytics to GA4 now, rather than waiting until July 1st, 2023, when Universal Analytics will be discontinued. Once Universal Analytics is discontinued, it will no longer track data on visits to your website. It's important to get GA4 installed now so that you can start tracking visits from now until July 1st, 2023, so that you will have historical data along with your newly collected data. Saltworks Digital would love to help you make this switch at your earliest convenience. Let GA4 help to make your website better, efficient and, most of all, more profitable for you!
Contact Us
https://saltworksdigital.com/wp-content/uploads/2022/10/GA4.png
1260
2400
Scott Standriff
https://saltworksdigital.com/wp-content/uploads/2018/01/saltworkslogo-blue@2x.png
Scott Standriff
2022-10-20 13:28:53
2022-10-20 13:55:03
It's Time 4 Your Small Business To Switch To Google Analytics 4